A Brief Look at Storm Spotting




Severe storm spotting has become one of the most important aspects to the National Weather Service (NWS) in detecting severe weather around the United States. By being a trained spotter for NWS, you will have joined a vast network of resources that NWS has in place to predict and forecast severe weather. Besides having the spotters in the field, NWS also relies on radar images, satellite pictures, ad weather models to help forecast against these outbreaks. But these tools cannot get down to ground zero and see what is really going on beneath the clouds so that is why the spotter network is so important. By having severe storm spotter program, NWS can issue prompt warnings for areas that could be hit by severe weather.


The National Weather Service depends on it's storm spotters year round for timely reports during severe weather outbreaks. All forms of weather that occur year round could turn out to be deadly. That is why no season is safe and NWS has seperate reporting criteria and guidelines that must be met before filing a report. This criteria is broken down into two distinct groups wintertime guidelines and spring/summer/fall guidelines. By having this guidelines for stormspotters to follow as well as the real time weather data, NWS is then able to fulfill its mission statement..."to protect life and property during times of adverse weather conditions."

Please read the disclaimer before going on.
Information on severe thunderstorms
Information on tornadoes
Information on hurricanes
Information on blizzards
Information on other types of severe weather
Safety tips
How to report severe weather
How to become a spotter
Skywarn in Connecticut





Please email me and let me know what you think.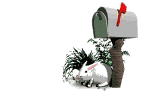 I would like to give recognition to the National Weather Service Advanced Storm Spotters guide as my main source of information for this homepage. Also, I would like to give recognition to the National Weather Service Boston homepage also.